This page: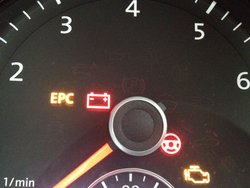 VW dash warning lights - what they mean
This guide provides you with details of all VW dash warning lights that may appear. Your Volkswagen dealer will be happy to advise on any concerns you have.
Volkswagen Assistance Recovery covers VW vehicles for the first 12 months
(Phaeton and Touareg - 3 years).
Contact 0800 777 192
Select the colour of the warning light by clicking on the link beside it.