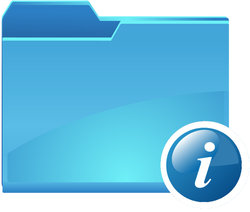 Terms & Conditions
Returns
You can return any stock item, in its original packaging, within 7 working days and we will replace it or offer a refund.
All returns must be sent back at your own cost and risk. No returns will be accepted without first contacting us for a returns number.
Please note that special order parts, parts that were on 'back order' from the factory, electrical items with a memory (i.e., Engine Control Units) or items that have been fitted or used can not be returned.
If we've sent you the wrong item
Firstly we'll apologise. It's rare but it can happen and we're truly sorry if it does. We'll refund your postal charges, provide a full refund if you wish or get the correct part to you as soon as possible. Contact us straight away and we'll do the rest.
All goods and packaging must be in their original condition. Your statutory rights are not affected. No claim can be made against us for loss of earnings, inconvenience or any other incurred expenses.
Damaged or lost items
We do our best to package your items as securely as possible but regrettably, sometimes things get lost or broken in the post. Therefore we always recommend our recorded delivery postal service as we can track your item and claim from the insurance in order to pay you back. Please tell us straight away if your parts are damaged or haven't arrived. No claim can be made against us for loss of earnings, inconvenience or any other incurred expenses. Claims are limited to the maximum of the insured amount as stated.
Faulty parts/Warranty
Volkswagen genuine parts carry a 2 year, unlimited mileage warranty. Items, where the lifetime of the component is or can be influenced by driving style and external factors, will only be considered under the terms of the warranty for a period of six months or 6,500 miles (whichever is soonest). Beyond that limit, the defect will be classified as wear and tear and will not be covered by the warranty. Components normally subject to wear and tear include, but are not limited to:
Brake linings and discs pads
Clutch release bearings
Clutch pressure plates and centre plates
Tyres
Wiper blades
Seat material covers
Floor coverings
Spark Plugs
Batteries for key fobs
Light bulbs
Shock absorbers
Scheduled service items having exceeded their replacement limits
If you believe your item is at fault you must first contact us. Proof of purchase from us and evidence of the correct installation of the parts will be required. We can not accept genuine parts purchased elsewhere. Servicing in accordance with the manufacturer's recommendations may be required.
Electrical items or parts that require specialist set-up such as ECU's, EGR valves etc can only be considered for replacement under the terms of the warranty if not supported by the appropriate fault code printouts using Volkswagen diagnostic equipment.
Labour costs or other expenses can not be claimed under the terms of the warranty.
All returned parts will be tested and a replacement item will only be issued upon proof of the fault by our specialists. Refunds will not be provided. VWGenuineParts.co.uk takes no responsibility and cannot be held accountable for any loss, injury or damage however caused. No claim can be made against us for loss of earnings, inconvenience or any other incurred expenses.
Please also see Other warranty exclusions
Payment
Secure payment is via PayPal, an eBay company. You can pay direct with money already in your account or by placing a credit or debit card on file with them. Paypal's verification programme means we are UK verified seller.
All prices include VAT. Our VAT registration number will be shown on your invoice.
All goods remain the property of VWGenuineParts.co.uk until paid for in full.
View our postage charges here.
Data Protection
VWGenuineParts.co.uk will keep your personal data secure in line with the Data Protection Act 1998. We will never sell or pass on email addresses or other personal details to third parties. We may on occasions send you offers, promotions or news letters. If you do not wish your data to be used in this way please tell us.
Advertising and links to external sites
This website contains links or advertisements to external websites administrated by third parties. VWGenuineParts.co.uk can take no responsibility or liability for their content or policies. Links do not imply that VWGenuineParts.co.uk sponsors, endorses, is affiliated or associated with, or has been legally authorised to use any trademark, trade name, service mark, design, logo, symbol or other copyrighted materials displayed.
Feedback
Our aim is to provide industry-leading service. If you have a concern, need advice or are unhappy with your purchase we'll do our utmost to help.
We value your comments to improve our service or website. Please email us at feedback@vwgenuineparts.co.uk
Thank you
Thank you for shopping with VWGenuineParts.co.uk. We really appreciate your business. We look forward to helping you again soon.
VWGenuineParts.co.uk has reviewed the articles shown on this website to the best of its ability. However, the opinions expressed represent those of individual writers and unless clearly stated as such do not represent the opinions or policies of vwgenuineparts.co.uk. No claims are made or responsibilities assumed for the contents of externally linked websites. Unless otherwise stated, all contents are copyright ©

Related Links: VW Genuine Parts | Delivery costs | About us | Contact Us