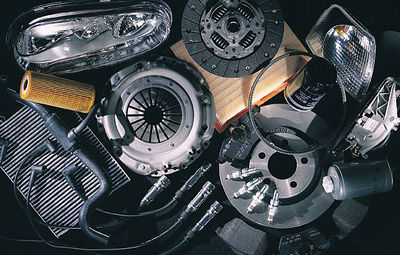 Genuine Volkswagen Parts & Accessories, delivered to you
Quick Fit or Quality Fit?
All our parts & accessories are 100% genuine manufacturer items or your money back.
Volkswagen Parts have a 2 year, unlimited warranty and are backed by the 250 strong Volkswagen UK dealer network. Why take a chance, fit genuine parts today!
Can't see the part you want listed? Don't worry, as a Volkswagen retailer we can provide Volkswagen parts for vehicles up to 15 years old. Just or email us and we'll post it!
We can't always assist with much older parts such as original Beetles, Mk1, Mk2 Golfs etc. If that's the case then talk to our colleagues at VW Heritage
We're here to help you. We're the people who care.
Latest News
Future Volkswagen Technology What can you expect to see as standard over the coming years?
Need to know how to do something on your vehicle? Check out our YouTube Channel
The new Mk7 Golf R 300bhp and under 5 seconds to 60mph!
How to set up and use your MP3/iPod 'Aux' connection.
Learn how to reset your one touch electric window operation function
You can now bookmark this site to your iPhone home screen with a smart new Volkswagen logo.